Picasso is purported to have remarked, "Good artists borrow, but great artists steal." He probably did not mean it in a literal sense. He wanted to inspire us from great works of arts and re-interpret or re-imagine them in a different way. Here are some references that have inspired us to become better designers.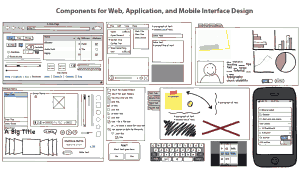 1. Balsamiq: Its simple, sketchy interface evokes a sense of nostalgia of our playing with crayons as children. The clients don't get distracted by little details, allowing us to focus on important things such as navigation, content prioritization, quantity of content, and what a screen does. This is also a great tool to communicate user stories within the agile framework.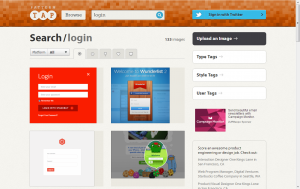 2. Pattern Tap: It's a collection of crowd-sourced design inspirations for all page types and devices. The designs are categorized by facets, so search for "login" to be wowed by how a simple screen can be so beautiful.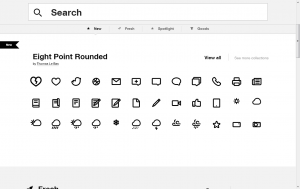 3. The Noun Project: "The mission of The Noun Project is to collect, organize and add to the highly recognizable symbols that form the world's visual language so they can be shared in a fun and meaningful way." The symbols are free and delightful. You have to see them to believe.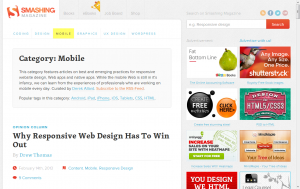 4. Smashing Magazine: An online magazine for designers and front-end developers, to stay current with the ever-evolving tools and techniques. It also has a great compilation of books and ebooks that could be references on your next project.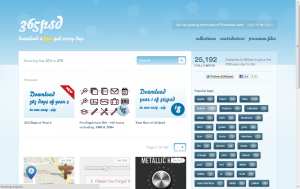 5. 365psd: 365 psd, needless to say, means one high-quality psd file a day. A great resource for free UI kits, page templates, and icons to get you started or help get over the creative block. And do sign up for a freebie everyday.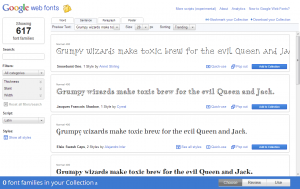 6. Google Web Fonts: Are you still married to Verdana, Arial, and Helvetica? Here are hundreds of open source free fonts to help design great looking yet highly readable sites. Don't forget to look at the "pairings" feature. It recommends best complementary font pairs to add that extra zing to the design.
7. Kuler: Kuler is a great resource for generating quick color palette options. You can also download palettes posted by other users or post your own palettes.
So, designers, go forth and steal, and please keep adding to this list.